Colonial Life can help NJ Public Sector Employers comply
with the NEW Chapter 78 State Mandates
Required by New Chapter 78 Mandate
FLEXIBLE SPENDING ACCOUNTS (FSAs)
Medical Reimbursement Accounts
Employees can pre-tax out-of-pocket expenses not covered by health insurance plans. These accounts present another great way to help employees cope with the higher deductibles and co-payments of today's medical insurance plans. Examples include dental, vision, health plan & prescription drug co-pays and even qualified over the counter medications.
Dependent Care Reimbursement Accounts
Employers can pre-tax out-of-pocket expenses for dependent care that allows them and/or their spouse to work, such as day care, after school care expenses for children under age 13, and care for an adult dependent incapable of caring for their selves.
Sample Flexible Spending Account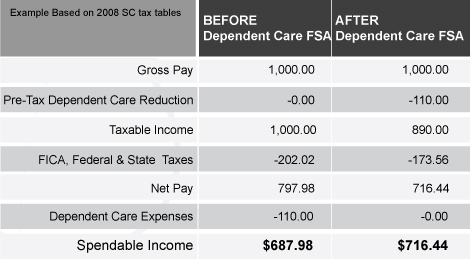 HELP Stretch Benefit Dollars & Offer Additional Choices
Voluntary Benefits provide vital options for today's employ ye benefits programs, but there are additional ways to offer your employees choices and value. Section 125, or Flexible Benefits options help stretch benefit dollars for you and for your employees and also provide employees with choices.
Premium Only Plan (POP) Administration
A POP helps enhance your employee benefits package while reducing both employer and employee taxes
Through our marketing alliances Colonial Life can provide you with POP administration to help ensure you are in compliance with Section 125 Regulations.
Sample premium Only Plan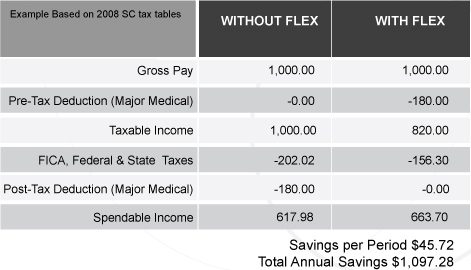 Health Benefit Reform Provisions:
All public employees will be required to contribute a certain percentage of their health benefit premiums. The percentage rate of contribution is determined based on the employee's annual salary and the selected level of coverage. The increased employee contributions will be phased in over a 4-year period with a minimum contribution required to be at least 1.5% of salary.
Read the whole PENSION AND HEALTH BENEFITS REFORM UNDER CHAPTER 78, P.L. 2011
More Info: